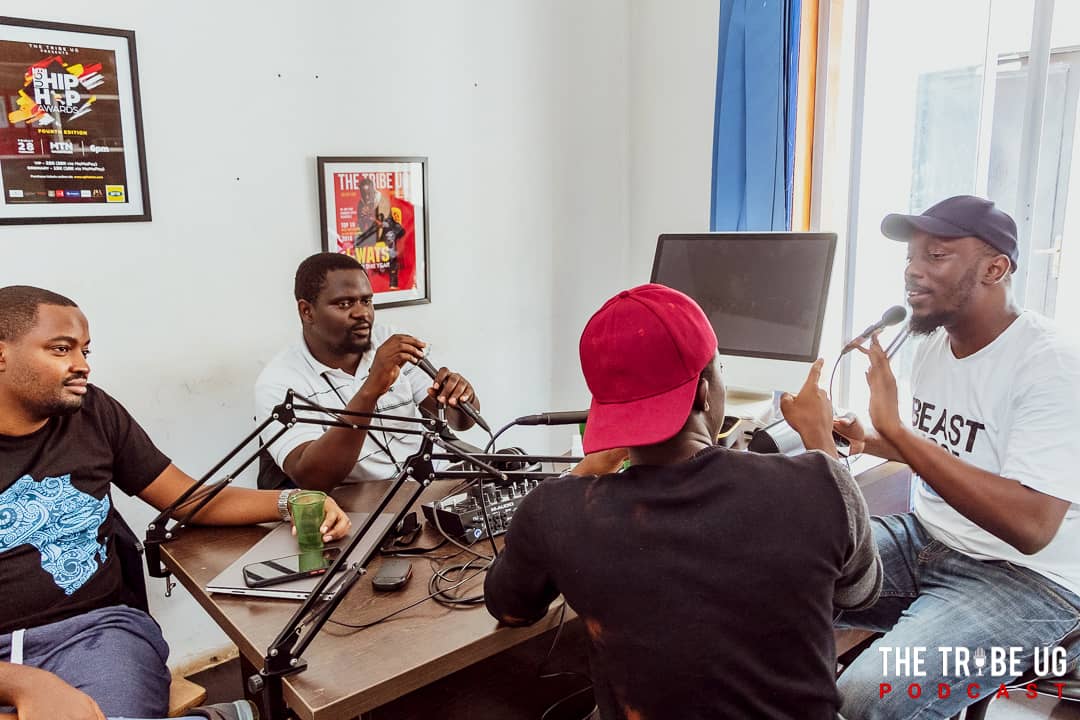 The Tribe UG Podcast: The Layover
By The Count
A couple of months ago we embarked on a little trip and a number of you tagged along for the ride. We started The TribeUG Podcast, where the goal was to discuss the different elements that make the UG Hip-Hop industry what it is and also to share thoughts, views and ideas on how WE (in all our different capacities) can help the industry grow.
Now that we're here on our layover, we'd like to thank you for sticking with us all the way through the eight episodes that made up our first season. From beeping yaka meters to Ian's madness, we weren't sure how well the podcast would be received. We weren't sure how people would react to three non-rappers (No, Ian's failed career doesn't count) voicing their unfiltered opinions on the industry. We are grateful that we were able to share these views with you, and that you were ready and willing to listen.
We gave you slightly over ninety minutes every episode, and you sat through it like it was a football match. Some of you even took notes, and proceeded to call us out and ask for clarifications on Twitter. If a week went by without an episode being released, we had a number of you asking questions. We couldn't have asked for a better reception. We definitely appreciate it.
The journey wouldn't have been what it was without the guests that graced us with their presence. Ninja C! James Propa! Play01! Three amazing guests that honored our invites (some more than once) and joined us to create something magical, because of how real it was and how much value the information they shared brings to the industry as a whole.
Timing is everything! We're here on this layover, taking a break, and now the country is on lockdown. Even the mysterious Lezz has finally settled down and is here trying to get a sticker so he can get back to moving around again. We've definitely got a new season ahead, but before we get moving, we have to share a few moments with you…… We have some stuff coming up for you on The Tribe UG pages (Twitter, Instagram, Facebook)….All in all, stay tuned!