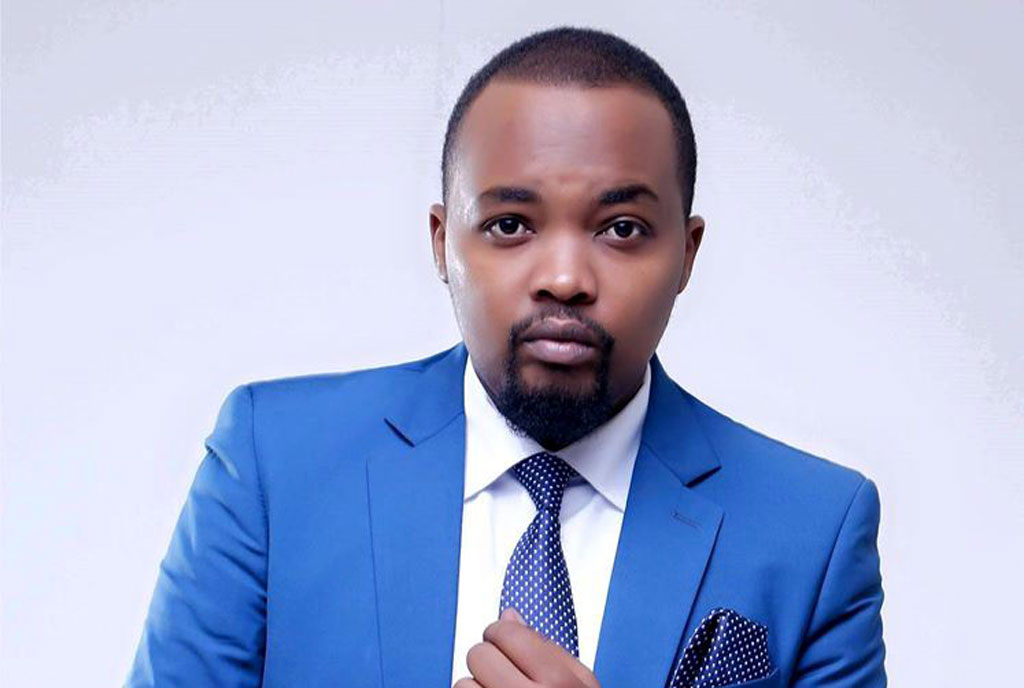 INTERVIEW: McKenzie Discusses Ndakwikundira & The RBM Album
By Byaruhanga Felix (@TheNinjaFelix)
You can't discuss the growth of hip-hop in Uganda without acknowledging the efforts  of gentleman that goes by he name Mckenzie. From giving different rappers their first radio spins, knowledge about the industry and collaborating with them on different tracks McKenzie has always been one of the forces behind the industry that keep it going. Last year he was celebrating 10  years in the entertainment industry and to commemorate the milestone he announced that he will be releasing his "Rudeboy Music" album. He went ahead to release two singles off he album. Today he's releasing his 3rd single titled "Ndakwikndira" that features Mith, Lilian, Kahiri and Ruyonga off he album ( download Ndakwikndira). I managed to catch up with Mckenzie to discuss his latest single, the album release date and his view on the best years of UG hip-hop so far.
QN: You started creating this album last year how far is it now? Any release date attached to it yet?
 This Album has had very many turns and twists, it was initially supposed to be a mixtape, then Baru convinced me to make it an EP, then I met Aethan and Samurae with Baru and they insisted it has to be an album. All this has had to take time to come to shape and now I have a solid idea that at the end of March, we should have a release. I have the 3 major Singles that I needed to promote the extra material that I have waiting to give the fans a treat.
QN: I understand the album started out as a way of celebrating your 10 years in the industry apart from that is there any motive or story behind the creation of this album?
Well, I love Hip-Hop, i honestly feel like I have something to do to help Hip-Hop in my own capacity, so I decided to use my connections to make something happen for Ugandan Hip-Hop, I want to set a trend and a bar for many other projects to follow. So yes, my love for Hip-Hop will keep making me release such projects.
QN: Let's zero in on your latest release first off you've artists who are top notch in their respective fields. Why did you choose these ones specifically? What's the story behind the song's creation? How was it to have all these big names in the studio?
The History of this song is very interesting actually, I had a production meeting with Samurae who is easily my most trusted producer in the country today. I told him I wanted to fuse two sounds in one, I wanted to make a distinct difference between two genres and yet have a crisp lovable sound. So he got an afro sound and a Hip-Hop sound together and called me in studio to listen to what he had and Booom…that;s exactly what I needed. We had a list of about 6 artists that we thought would do a good job but the top 4 were the ones that gave me good reception. Funny thing is, besides Kahiri, I have been heavily involved in all the other artists' careers. I have worked with Ruyonga on three RBM projects, I have always hosted all The Mith's Musical events and have worked with him on one RBM project and Lilian Mbabazi is more of a friend now. We share a lot of muscial knowledge so it was very easy to convince them and we just needed the right time. Joe Kahiri is probably one of the most unique talents this country has had. He will be held in legendary status not far from now… am a big big fan of Qwella Band so to have Kahiri on my project is a dream come true.
QN: Shall we be getting visuals to any of your singles anytime soon especially this one (Ndakwikundira)?
Yes, am glad to say, am working with 
SMS ONE
 to have some major moves in the industry with this song and am talking closely with Sasha Vybz to bring some magic to your screens soon. We shall also have various viral videos with 
Vicky
 from 
Rosemary
 and 
Veecy
 doing much of the choreography. Am super excited about this one.
QN: Most people refer 2005-2009 as the years UG hip-hop was at its best or you can call it the golden era of UG hip-hop. Do you agree with them and do you think those are the best years UG has had to offer?
You couldn't have stated it better. I started in 2005 myself after watching Shadraq Kuteesa, GNL Zamba and Bush Baby get booed at Steak Out during the east African Night, I worked so hard to get to their level and I witnessed Navio's come back, GNL's rise, Platinum Entertainment and a lot more that really changed the game. We had the mighty HOT100 and Sabrinas. All this because of the excitement and that's what we are missing now. We had Channel 5 (EATV), We had the biggest roaster of active rappers and many active record labels. I actually think you can stretch it to 2010. 5 very good years.
QN: You've been one of the forces that have shaped up Ugandan hip-hop and the music scene in general from packaging it to its consumption. Do you think we need Ugandan sound? Is it necessary or needed?
In my view, I think We just need as many Musicians to come out with unique sounds. We currently have a Ugandan Sound, very cliche beat more like what South Africa has and West Africa but we are slowly transitioning into an African Outfit musically and you can't sound like everyone else. You have to stand out to be recognized and that's one way to keep pushing the levels up there. Take an example of Jidena, Drake and Kendrick Lamar, these 3 are very different but they all represent Hip-Hop and are respected in their own capacities, Uganda needs more of that at the top level and that's why there is no song on my Album that is going to sound like "What you want to hear| but rather "What you need to hear".